Here are a selection of local links which may be of interest.
Fountains Abbey, a huge, well-preserved ruin of a Cistercian Abbey, is surrounded by beautiful landscaped gardens and is a wonderful family day out only 15 minutes drive from Pateley Bridge.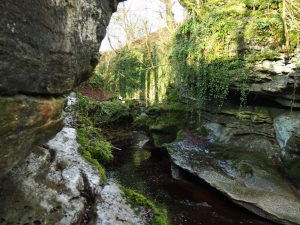 How Stean Gorge is a spectacular limestone gorge in the stunning Yorkshire Dales. This steep sided chasm is almost 1 km in length and up to 20 metres (80ft) deep in places.
A hidden treasure in the back streets of Pateley Bridge! The Nidderdale Museum is packed full of local interest and local history, and is well worth a visit.
Brimham rocks are an area of unique rock formations overlooking the Nidd Valley. Best of all, they're a 5-minute drive from Pateley Bridge High Street!